Real Happiness Doesn't Come Instantly
最近MIAに英語のブログを再度書くように奨められて、基本的にアドバイスには忠実でいたいで、とにかくかける時は英語でブログを書こうと思います。彼女がそうアドバイスするには何かしら理由があるので、ちょこちょこ頑張ります。きっとスピーキング力にもつながると思うし。。あっちの英語ブログは書くネタがなくなり、一旦停止です。ネタが無いと本当に書けない。。。もうやっぱり日記しかないんだろうか~

========================================================
These days I have been kind of lazy so I stopped writing my English blog. However Mia encouraged me to write it again and generally I want to follow her advice, so I dicided to do so.
Actually the reason I quit my English blog was lack of themes. I have a lot of time for it but my stupid noggin couldn't hit on any kinds of good topics to write. Then I remembered the word by one of my English pals kao-san, which says "How about writing this blog in English?"
That's a nice idea.
So, on and off and until I find good topics for my English blog, I'm going to write this one in English.
Yesterday I took Mia's 30-minute lesson, Nica's consecutive 2 lessons.
I talked with Nica after three days.
"Long time no talk! What happened with the German guy?"
Shortly after our lesson started, she asked. Usually we talk almost everyday, but these day we couldn't. So we felt as if this 3-day-no-contact had been quite a long time. I told her my whole story.
"So sweet! But I think he is kind of coward."
"Kind of. But anyway, we enjoyed the dinner, and he treated me to dinner."
"No wonder. I don't know in your country, but here men should do so."
"He is tall, thin, and kind of handsome. Yeah he is 12 years older than me, but he was still so attractive."
"Nice. But be careful. Some middle aged guys are bored with their wives. Such kind of people tend to catch some women just for playing with fire."
"I will."
After my story, she told me about her recent life. We have a lot of things in common, so we can't help being talkative.
This morning, My teacher was Iza. It was after a long time to meet each other. I consider her as one of my friends, so it was natural to share my story with her.
"Please be careful. Don't develop the relationship with him any more. He seems to be a decent man, but you don't know his real life. If you did somthing wrong, you would suffer from sense of guilt for a long time."
Subsequently she told me her story to show me a bad example.
"We easily get bored to our spouses or lovers and for pursuing excitement, sometimes we cheat on them. But real happiness doesn't come instantly. Please don't be foolish."
She is as kind as ever. Thanks Iza! Of course I won't.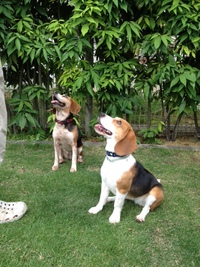 商社で経理と総務してます。TOEICは900点にやっと届きました。現在英検1級を目指しています。

by 93
カテゴリ
全体
英語
健康美容
中国語
つれづれ
朝活
KEYEYE
記事
まとめ
レッスン予習
レッスン記録
面白記事
gokuhi
英作文
英語ヘルパー
覚書_添削
TED
多読
未分類
以前の記事
2012年 08月
2012年 07月
2012年 06月
2012年 05月
2012年 04月
2012年 03月
2012年 02月
2012年 01月
2011年 12月
メモ帳
ブログパーツ
最新のトラックバック
ライフログ
検索
その他のジャンル
最新の記事
ファン
記事ランキング
ブログジャンル
画像一覧